MultiCS Xtream Panel V3.0 – Latest Release
---
Aslam-0-Alikum, multics panel users i've good news for you we've developed new multics xtream codes panel latest version v3.0 or add new feature or fixed line date hack extend bugs.
First feature we add new testline or paid line by default generating username or password as counting for easy access to lines subscriptions.
New Line Format In Counting, showing test line count as total testline, generated testline, or lefted testline and new package listing.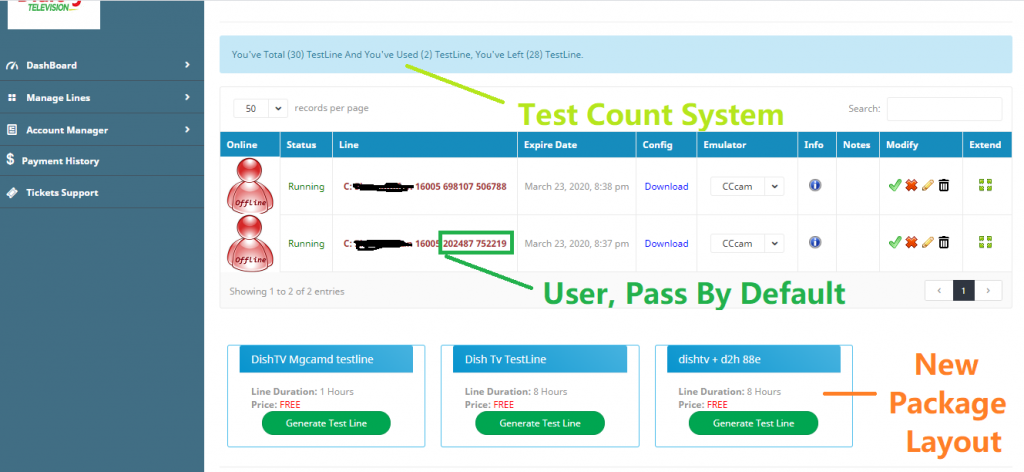 Secound feature is show total paid geneated line also fix fake date extend bugs.

after that we've most cool pro-reseller feature that mean admin can allow users to add sub-reseller and transfer funds Pro-reseller fro our account funds to Sub-Reseller Account.

Pro-Reseller Also can mange our added sub-reseller user edit his details and transfer funds from our account.

Pro-Reseller Also Can delete our added sub-reseller accounts.

Admin Can Give any user to pro-reseller access though admin panel member_group selection.

Haye Haye Hay wait not only that we've specially build xtream panel upgrade system. not understand oh don't worry why we're here, let me explain for you.
that mean we provide one single command that by running in your vps putty system required you some very easy questions fisrt option is for xtreampower.so file installation confirmation you just need type "Y" in your putty then press enter button.
second putty ask you where you've installed your multics xtream panel enter location.
example if you installed your panel on /var/www/html/ in this path then you will write on putty "/var/www/html/ " (without colum) and press enter button
if you installed your panel on /var/www/html/panel or any special directory or similar path then you will write on putty "/var/www/html/ panel" (without colum) just replace panel directory to your installed panel
directory name and press enter button.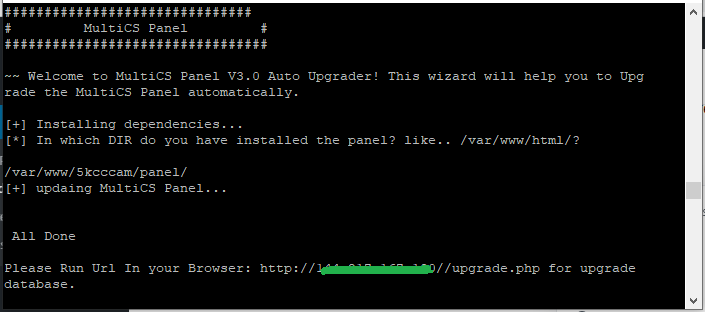 after that you need run upgrade.php file in your web browser like…
yourdomain.com/paneldir/upgrade.php
that's it. Congratulation your old xtream panel is upgraded successfully to latest verstion.
For fresh installation commands +file or tutorial or upgrading your xtream panel contact us via WhatsApp:
Agreement: these all files or commands that you will purchase from us is not for sharing or not licensed for resale.
We sale this panel for lifetime at one time fee or every new release or update for free.
Worked By,
Development or bugs fixing by: Muhammad Ashan.