Xtream MultiCS Panel V4.2 – Official Release 27-11-2020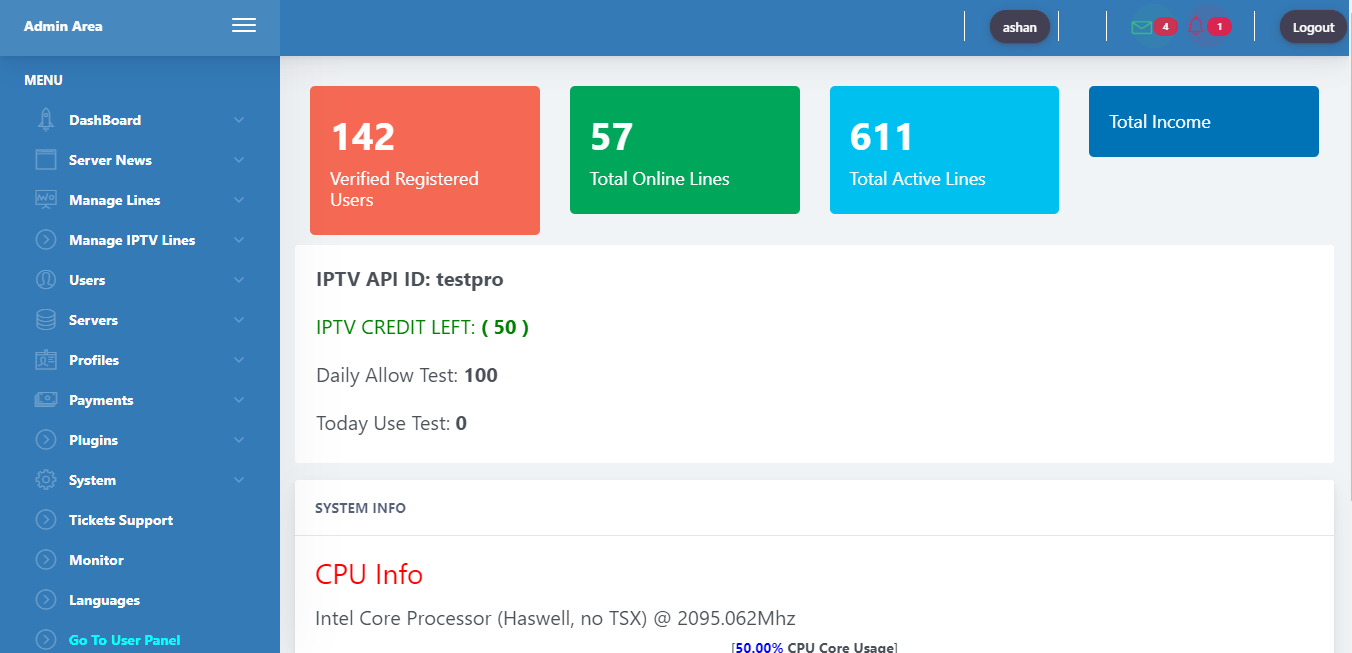 ---
Aslam-0-Alikum, multics panel users i've good news for you we've developed next release of multics xtream panel v4.2 for Ubuntu 18.04 / 20.04 Operating System. https://xtream-masters.com/trail_license.php


All Feature Included Of v3.0 release
1- We release running IPTV server for beginner not easy, the most common point is it's expensive and out of budget for newbie server holders so we interrogated IPTV API system in new Xtream MultiCS Panel V4.2 Official Release.
Let me explain you how it's work and what benefits you can get from our awesome services.
Benefits
-You don't need buy any dedicated server machine.
-You don't need setup of restreaming resources etc.
-You don't need buy hard-disk for movies storage.
-You don't need to pay any monthly cost of IPTV Servers.
-You don't need any monthly cost for API service.
-You can use your own DNS (domain) for IPTV Lines.
-Your Own Domain (Brand) Name APK App for IPTV (100% free)
how it's work
You need buy credits for Paid Line, Daily Trail 100% free of cost.
You can setup your own currency and pricing for Subscription.
All lines, mac and active will generated in your own panel.
Credit only charge when paid subscription generated.
Paid Line Subscription can cancel within 2 days (100% full credit back)
You can allow specific groups for IPTV menu.
Daily free trail, limit based on your plan.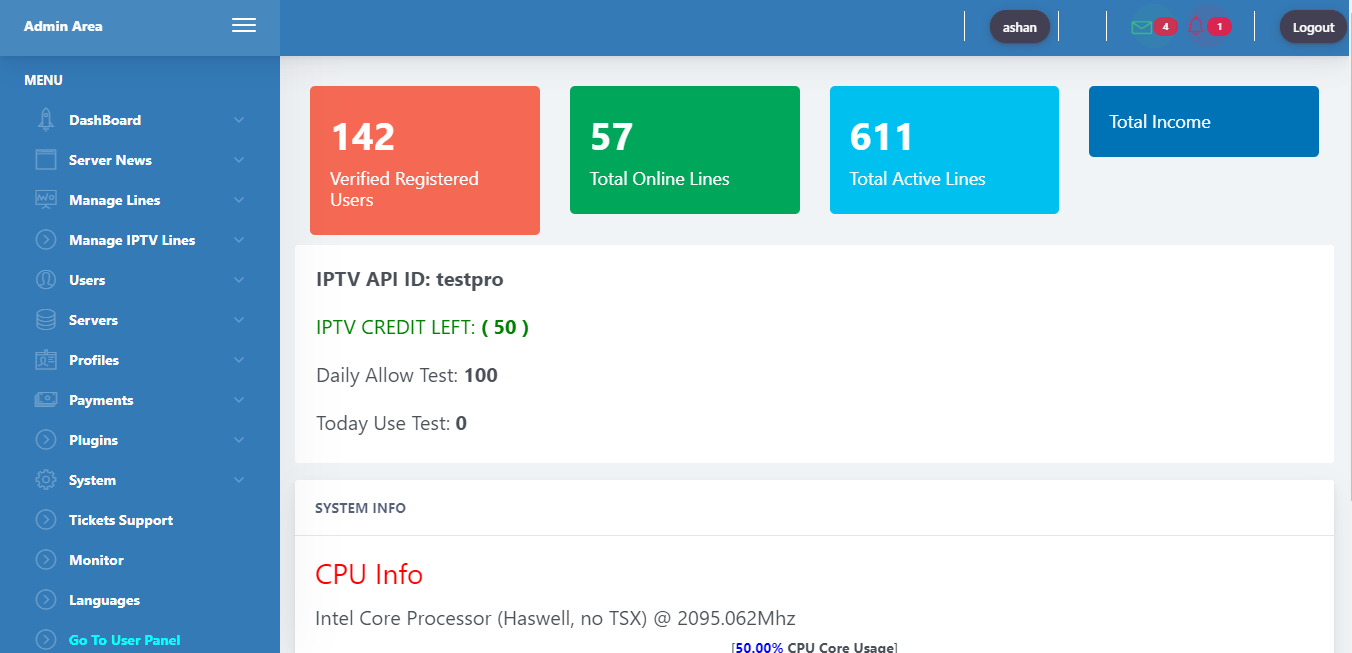 We have add IPTV very easy to use interface option with line current status system where you can set your own apk downlead link.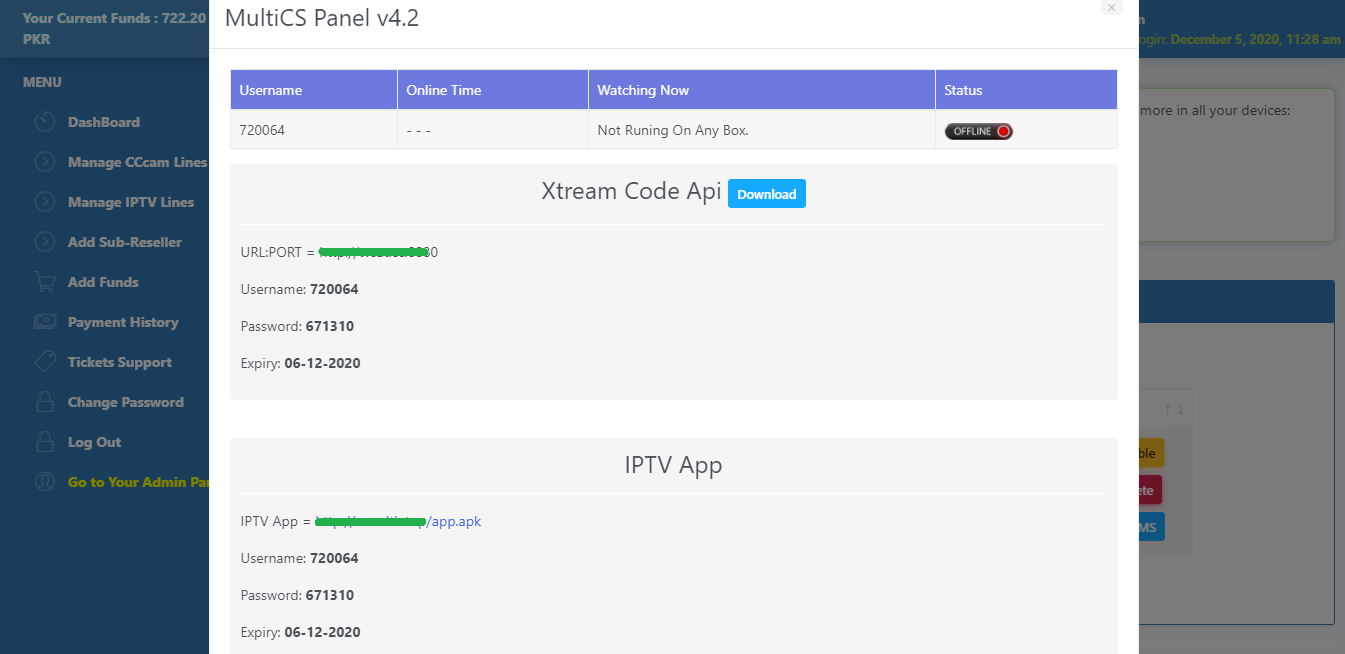 -M3u Link Download And All devices and format.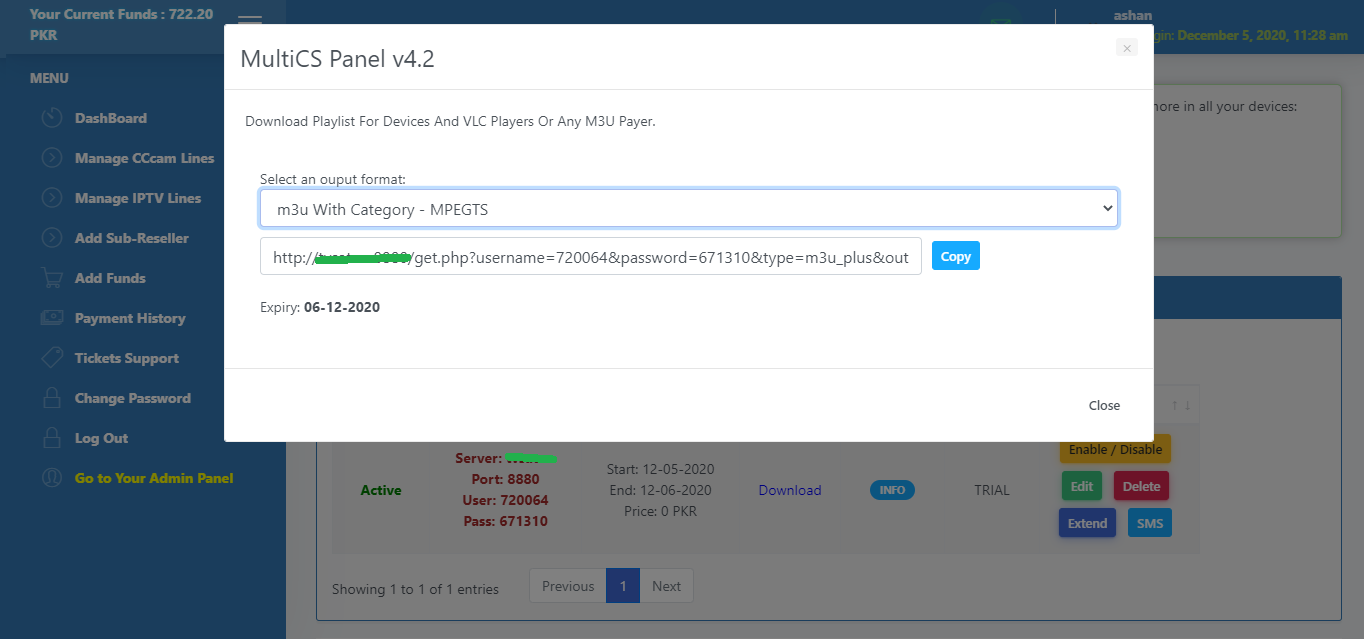 -Mac & Mag Address Register with super easy subscription package interface.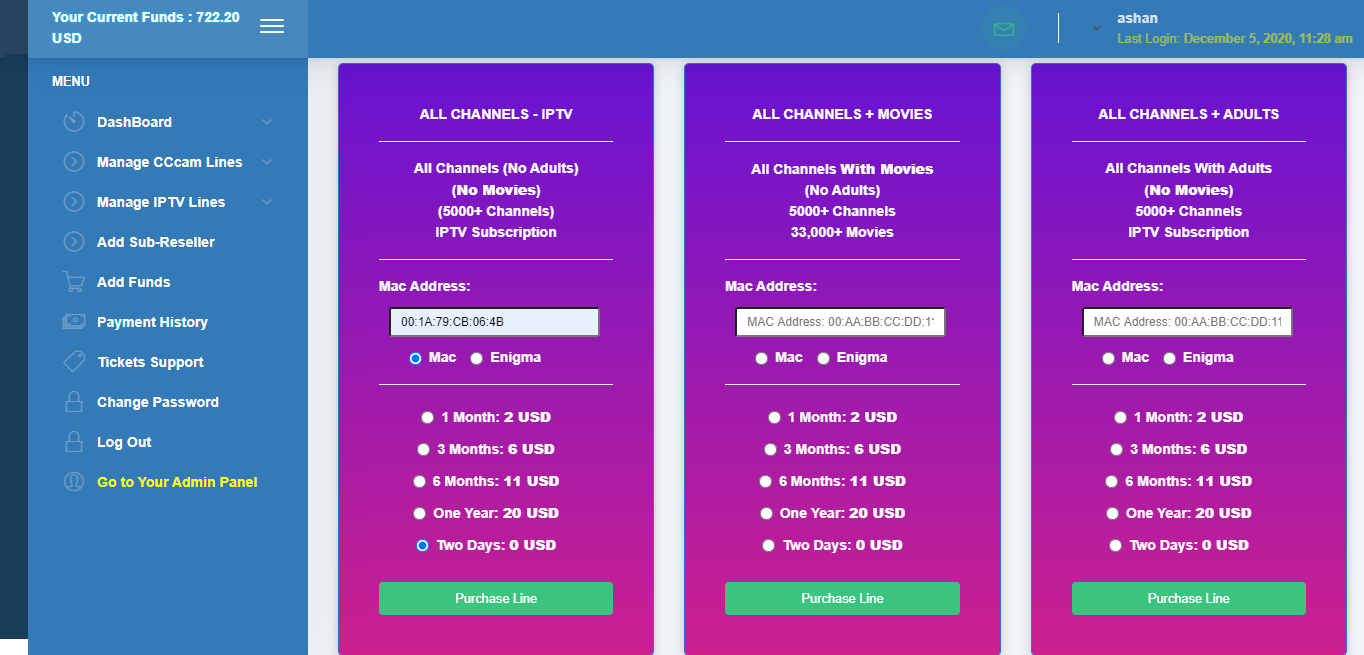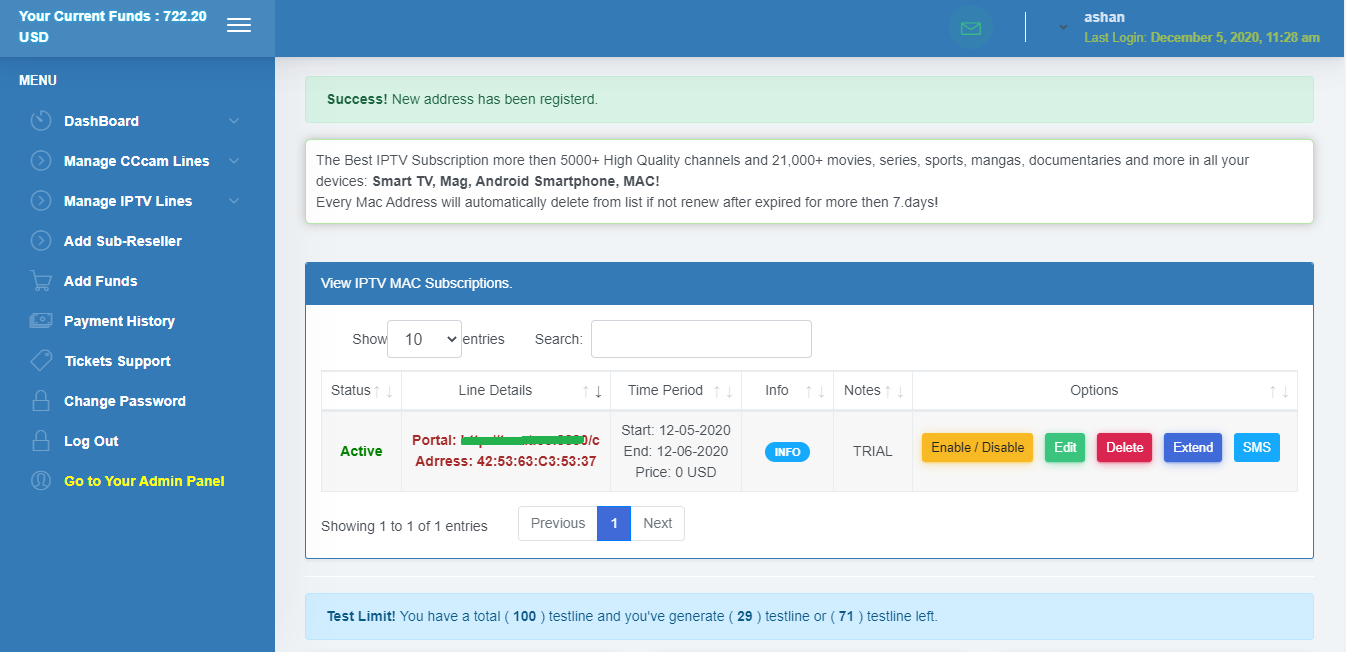 Active Code system for access IPTV via single line active code for only specific app (your own brand app)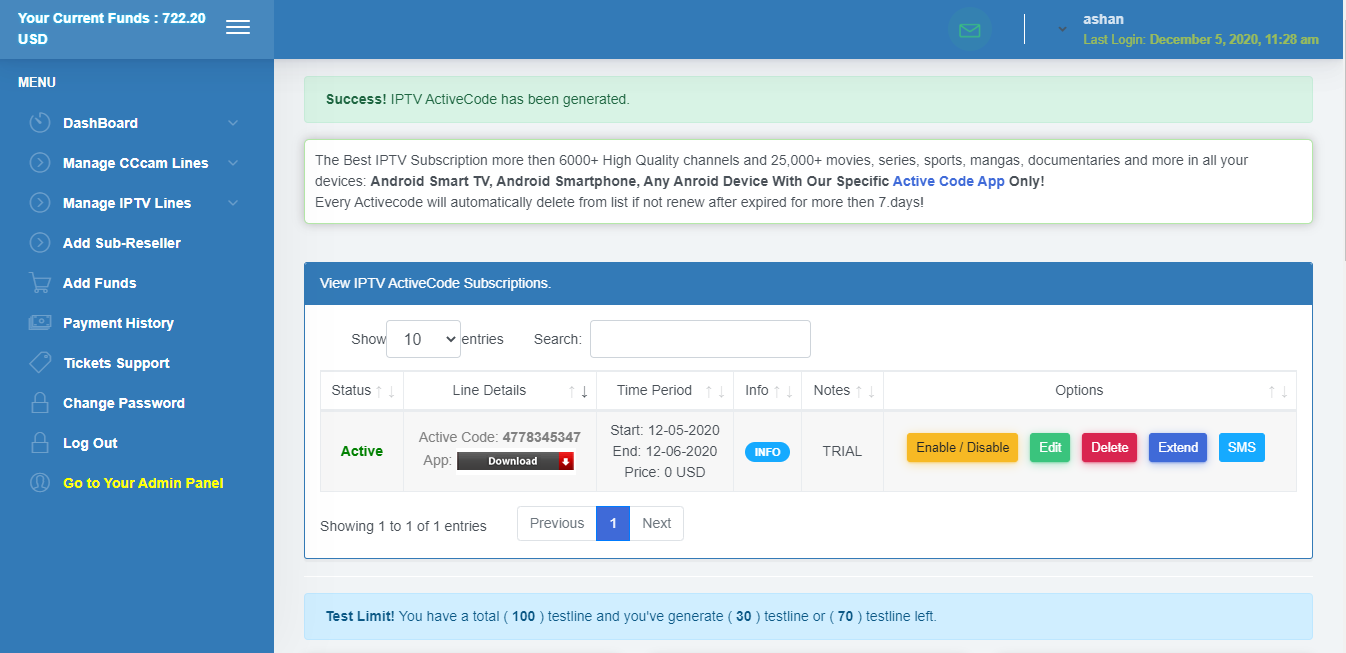 2- What new we do here, we have add user panel status details in dashboard.




3- most imported thing that we impairment by users feedback or requirement fully responsive layout.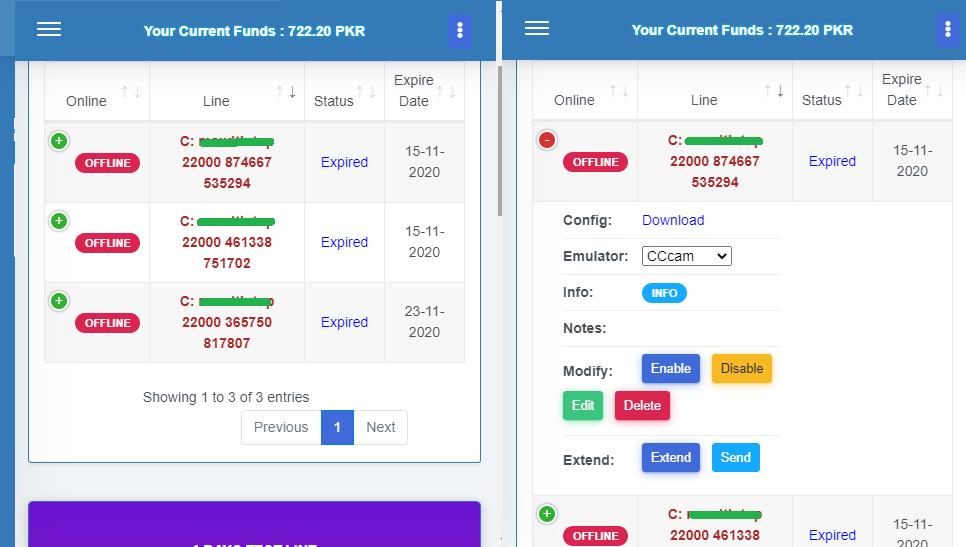 4- Oscam Emulator Implement.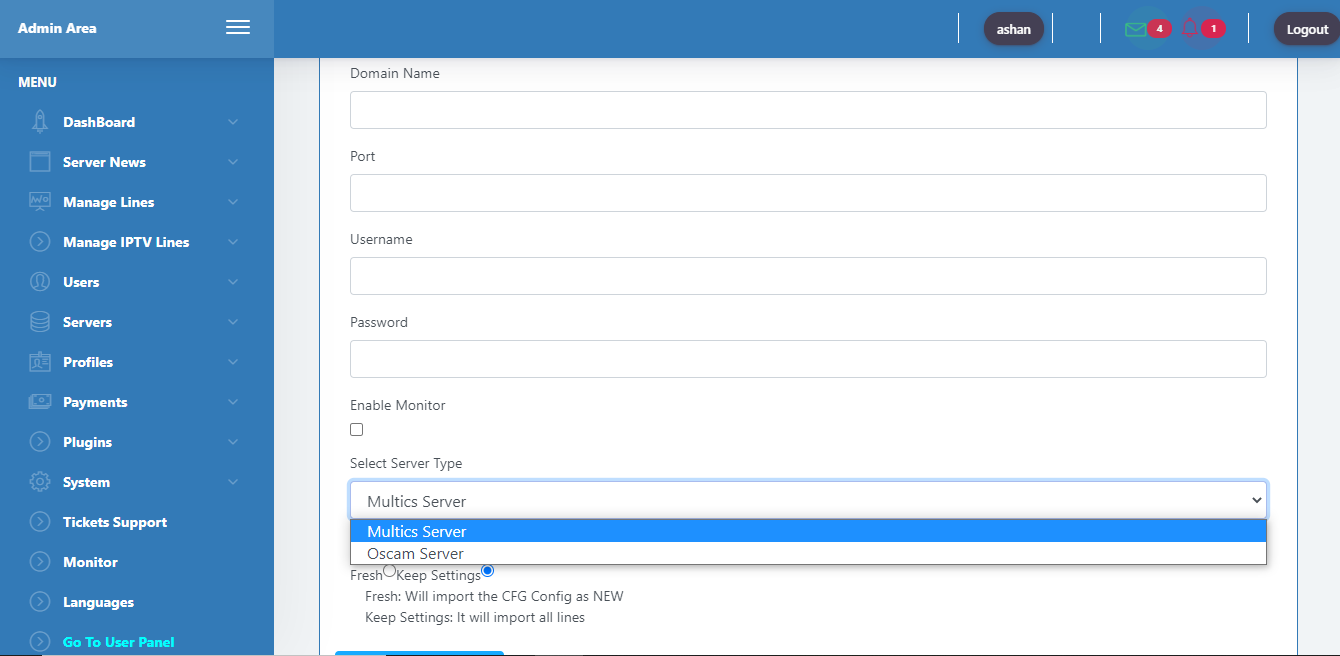 For fresh installation commands +file or tutorial or upgrading your multics xtream panel from v2.1.5 or v3.0 to v4.2 contact us via WhatsApp:



Agreement: these all files or commands that you will purchase from us is not for sharing or not licensed for resale.



We sale this panel for lifetime at one time fee or every new release or update for free, if you already take v.30 license you can get this update free of cost. https://xtream-masters.com/trail_license.php


Developer: @Muhammad Ashan.
Tags:
multics panel latest version
,
multics panel v4.2
,
multics xtream codes panel v4.2
,
xtream multics panel v4.2
,
xtream panel v4.2